Interview with Nathan "NBK" Schmitt to discuss the end of the Vitality project, the Major's incident, the arrival in OG, Ceb's impact, the first months with his new team, the upcoming tournaments and the current events affecting Vitality.
Your departure from Vitality surprised a lot of people, did you feel it coming? How was the atmosphere within the team in the months leading up to the Berlin major?
Yes and no. About my departure, I suspected that once the call came in, given the atmosphere and the insistence on me picking up the phone. :D
The background atmosphere was not good, the double lead system didn't appeal to the others anymore despite the results. A big discussion around DH Masters Dallas questioned my captain status and the system without coming to a direct conclusion, leaving the group in an in-between situation. It was a mistake for me to go back on the choices that brought us to top 2 and I was looking for a solution to satisfy the group but I think it was a lost cause and from that moment on I had to either simply play again and abandon all responsibility within the team, or my replacement was inevitable. This profound change of direction is for me similar to what has been done in several French teams after a clear success, so I was stubborn in wanting to keep in place a system that worked.
I was gradually pushed out of the captaincy and the team responsibilities (in and out of the game) during these 2-3 months by being under pressure from the organisation and the staff without any big discussion or ultimatum being put in front of me, so the atmosphere naturally deteriorated. We could have left on "good" terms by getting to the bottom of the matter as we had different visions on the overall management and direction of a team. The form could have been better for them or me, but the substance would have been the same. This is the first time in my career where I was so uncomfortable in a group that I was planning to walk away on my own after BLAST Moscow because of the atmosphere and the direction the team was taking.
Can you go back over what happened with the team at the Major? XTQZZ talked about "something" that made ALL the players not want to play with you anymore, what is your version ?
I heard crazy things and rumors that I was playing a game without teamspeak, that I ignored the whole team and did what I wanted, that I threw a game on purpose... To sum up, I was completely in my own world before a game and let things happen, and was maybe a bit below my "norm" during the game against Dreameaters but did comm & call normally.
After the game, I had a chat with XTQZZ to explain myself and that was definitely the beginning of the end. I wasn't perfect outside of that game, like no other player on the team at that time, but I think every player has their moments and loopholes. I don't know what came out of my private conversation with XTQZZ but I think it was mostly the straw that broke the camel's back for them or a total misunderstanding between Remy and me.
You had a second bench period at Vitality, did you experience it better than at G2?
Clearly, it was a relief. The dissatisfaction was shared as I was being pushed out of the group and the organisation little by little. I wanted to leave the team if they didn't make the decision on their side. It was very tiring to talk to X players, X organisations for 2 months in a row with a lot of twists and turns, but the result is above what I had hoped for - it's up to us to "convert the try" now.
Your international career was no longer in doubt, did you wait for an offer? Could you have joined an existing team?
I'm not exactly the type to have things fall into my lap. The day after my bench, I contacted all the players I wanted to play with (AleksiB at the top of the list) and started to find out everything that was possible. I love this theorycrafting side and I was in my element considering the experience I have on the game and my knowledge of what makes a strong team. I could have joined existing teams, but nothing I would have been really interested in given my personal goals of winning and being able to win back within a year!
ALEX has left Vitality, can you give us your feelings about this departure and the reason why he left? Vitality is in a complicated situation, how do you analyze this as an observer? What do you think about the choice of misutaaa and the introduction of Dan as IGL?
It's sure a big blow for the project since from the outside the project relied a lot on the XTQZZZ/ALEX relationship to run the ship and the other players were 100% behind it. Changing this general direction will directly impact the foundations of Vitality and will require a lot of work to regain the stability that had been gained so far.
I have no idea why Alex left the project at this point and given the implications for him and the team I think it was well thought out and... Every man makes his own choices, no matter what they are! The schedule is busy and commitments are costly. Each player is human and is free to make his own choices, there is no judgment to be made, but some may obviously be disappointed in that choice. As a competitor I wanted to play against Vitality with ALEX as IGL, the matchup is losing a bit of flavour now, it's my only regret.
My point of view is that given the loss following ALEX's departure, it's good for Vita to go "all-in" and try something new by recruiting pure firepower and not re-forcing shox to lead because without a real desire to do so the result would be mediocre. Dan has good qualities to be an IGL, and flaws he knows. He has what it takes to be good at this role, and I'm curious to see if he will prove himself on the long run or not :D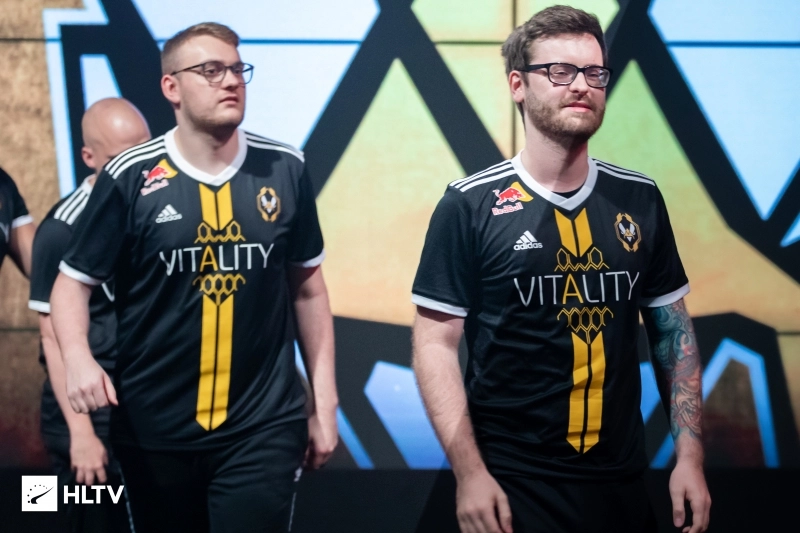 How do you feel about OG's start? It's pretty good overall, you're on the right track?
Very encouraging clearly but far from being perfect because we could have done a little better than our current results, we are still looking at some points in relation to the game but the general direction is very good. An open and dynamic group that manages to adapt and question itself when needed and it's the best thing to start playing with a new group in a different environment.
The most important point is that the group is doing well humanly and professionally too which allows us to constantly evolve. Now the important thing will be to succeed in locking the position when we have found our magic formula and to capitalize on it when we have found all our benchmarks.
You had a role in the lead, especially in CT. How's it going, what's the situation today?
We tried for a few weeks and one Lan, but the general finding was that this system made AleksiB uncomfortable, so we went back to the basic system and I have an input on the theory of the game in CT, game preparation and running the BPs where it's not like helping with mid-round calls.
What's Ceb's impact on the team? We saw him at BLAST in particular and Aleksib said that he had never met anyone like him. Can you give us any more details?
Ceb is obviously an excellent competitor and a very easy person to like and to talk to. He has a very easy contact with any player and his approach is to put the players in the best mental conditions at X or Y moment. His ultimate goal is to pass on to our CS team the qualities they have developed and worked on for months. To create a work atmosphere where each player can freely exercise his talent in order to get the most out of each person. It sounds simple in theory, but it's a daily job that takes into account dozens of components for a group with very different personalities and backgrounds.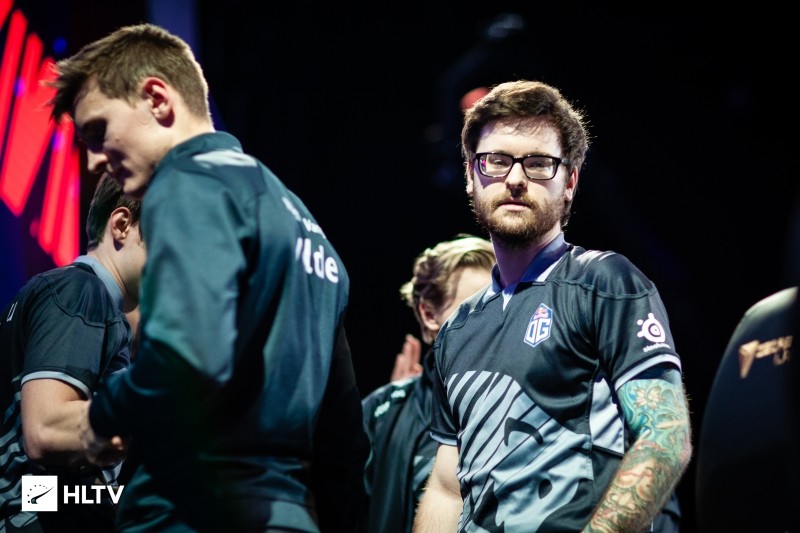 The Minor closed qualifier then eventually the Minor are coming up, you are qualified for the BLAST finals, you are in EPL too, what are your objectives in these tournaments ? As I already see you coming and say you want to do your best everywhere and win everything, can you prioritize these competitions if you could choose ?
Winning everything is almost impossible with our position as a team and the level of the world top at the moment, so NO, not winning everything! :D
It's important to be realistic about our progression and the big goal would be to get back into the major circuit and make top 14 so we don't have to go through all those fucking qualifiers which are very hard and very long.
Then, the most important thing is to get the most out of ourselves at time T during the tournaments with the preparation that we will have, and not necessarily to set ourselves precise objectives. Match after match, anything can happen on CS, even wins! :D
What is your goal in the world rankings? Do you have a point in the year where you will take stock?
No review is really planned as the project is long term (like 99% of the teams?) and based on the question "Did we give the best of ourselves". Personally, given the current level of the scene, I would be satisfied if we manage to get into the top 10 by the summer holidays by being competitive on the big tournaments. Once we arrive in the second half of the year, the goal for me will clearly be to win at least one major tournament and continue to stabilize and move up in the rankings.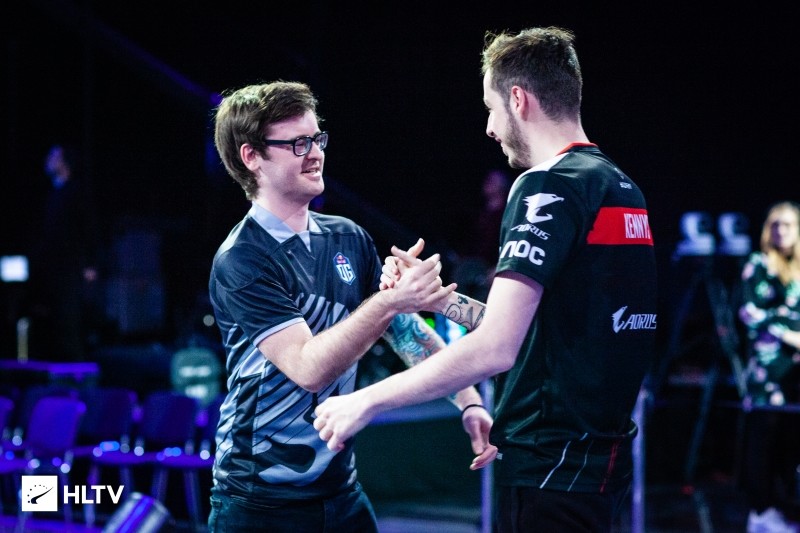 What's different about OG compared to other organizations you've known in the past?
The overall approach is much more organic and focused on performance with a very healthy approach to competition. OG is a smaller organization than its peers in terms of teams, staff... And this closeness becomes a strength so that they can support us on all the needs of our team. Ceb is obviously a major asset for our team with his expertise on international teams and how to manage a group and its individualities to get the best out of each person. For me it's the perfect mix and place to be at the top of performance with our group and that's all I'm looking for!
I feel much more integrated (and for every player who wants to) on performance, project direction, goals than just playing for a big club that is buying you out where your destiny could be in other people's hands.
If we could wish you one thing for 2020, what would it be? ("win everything" is not accepted :D)
Not to change teams or players in a calendar year? And meet our realistic goals and then blow up our realistic goals. Is that okay with you? Hahaha