Coup de tonnerre sur la scène française et internationale ! Alors qu'il s'était affirmé comme un joueur de niveau tier 1 et était devenu indispensable pour Vitality, Alex "ALEX" McMeekin décide de quitter l'équipe.
Arrivée sur Counter-Strike en octobre 2018, la Team Vitality s'est imposée en 2019 comme une formation majeure de la scène mondiale, remportant les finales ECS S7, l'EPICENTER, le cs_summit 4 ou encore en arrivant en finale de l'ESL One Cologne et de la DH Malmö. Au Major de Berlin, ils ont réussi à se placer dans le top 8 malgré des conditions d'entente difficiles.
Si une grande partie de cette réussite reste très liée à l'année incroyable de Mathieu "ZywOo" Herbaut, l'aventure Vitality a décollé suite à l'arrivée d'Alex "ALEX" McMeekin et sa prise progressive du leadership de l'équipe. Si au fil des mois les choses se sont gâtées avec Nathan "NBK" Schmitt, entrainant finalement son départ en septembre, l'influence d'ALEX et sa complémentarité avec Rémy "XTQZZZ" Quoniam aura véritablement permis à Vitality de s'affirmer sur la scène.
Depuis l'arrivée de Richard "shox" Papillon à la place de NBK en septembre, Vitality a dû se restructurer dans le jeu et ce début d'année devait être un vrai test. Malheureusement, leurs sorties en BLAST Premier et aux IEM Katowice n'ont pas été suffisantes malgré deux bons débuts dans les deux tournois.
C'est dans ce contexte qu'un véritable coup de tonnerre s'abat sur la scène française et internationale. Alors que la saison a repris depuis un mois et demi et que la saison EPL et le Major se profilent à l'horizon, selon nos informations Alex "ALEX" McMeekin a décidé de quitter Vitality !
En effet, le Britannique n'aurait plus l'envie de jouer pour des raisons personnelles et ne souhaiterait plus voyager autant alors que la deuxième partie de saison s'annonce très chargée. C'est pourquoi il aurait décidé de lui-même de s'en aller de Vitality, laissant la formation sans leader et capitaine.
Toujours selon nos informations, c'est le joueur de la LDLC OL Ali "hAdji" Haïnouss qui est aujourd'hui le favori pour remplacer le leader anglais. Ce serait ainsi une seconde chance pour le rifle de jouer au plus haut niveau après un passage décevant chez EnVy en 2018. Nicolas "Keoz" Dgus était également envisagé, mais l'option hAdji semble prioritaire. Vitality compte tester différentes solutions in-game pour son futur et rien n'est encore décidé.
Vitality pourrait être :
Dan "apEX" Madesclaire
Cédric "RpK" Guipouy
Mathieu "ZywOo" Herbaut
Richard "shox" Papillon
Ali "hAdji" Haïnouss
______________________________________________________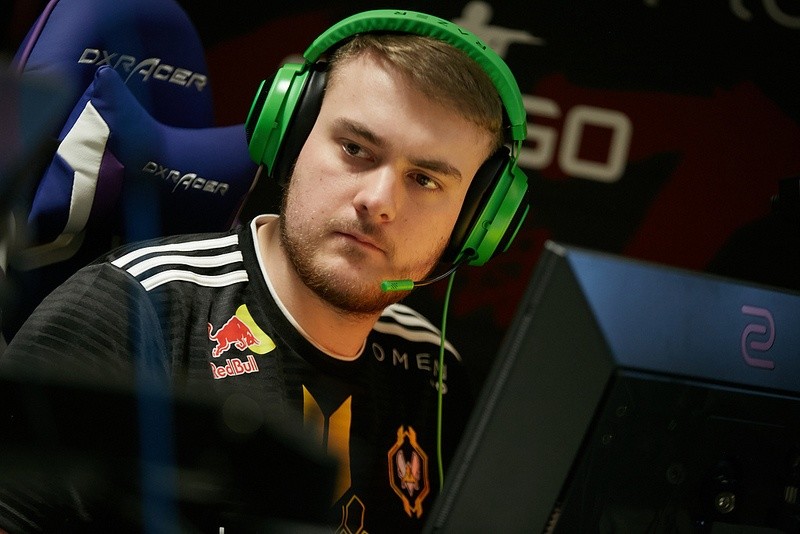 ALEX leaves Vitality, hAdji favorite to replace him
Arrived on Counter-Strike in October 2018, Team Vitality established itself in 2019 as a major team on the world stage, winning the ECS S7, EPICENTER, cs_summit 4 and reaching the finals of the ESL One Cologne and DH Malmö. At the Major in Berlin, they managed to place in the top 8 despite problemes within the team.
If a large part of this success remains very much linked to the incredible year of Mathieu "ZywOo" Herbaut, the Vitality adventure took off following the arrival of Alex "ALEX" McMeekin and his progressive take over of the leadership position in the team. If over the months things went wrong with Nathan "NBK" Schmitt, finally leading to his departure in September, the influence of ALEX and his complementarity with Remy "XTQZZZZ" Quoniam really allowed Vitality to assert itself on the stage.
Since the arrival of Richard "shox" Papillon instead of NBK in September, Vitality had to restructure itself in the game and this beginning of the year was to be a real test. Unfortunately, their appearances in BLAST Premier and IEM Katowice were not enough despite good starts in both tournaments.
It is in this context that a blow that came out of the blue hit the French and international scene. While the season has been back on track for a month and a half and the EPL season and the Major are on the horizon, according to our information Alex "ALEX" McMeekin has decided to leave Vitality!
The British player would no longer want to play for personal reasons and would not want to travel as much, as the second half of the season is shaping up to be very busy. That's why he would have decided to leave Vitality on his own, leaving the team without captain and leader.
Still according to our information, it is the LDLC OL player Ali "hAdji" Haïnouss who is today the favourite to replace the English leader. This would be a second chance for the rifle to play at the highest level after a disappointing spell at EnVy in 2018. Nicolas "Keoz" Dgus was also being considered, but the hAdji option seems to have priority. Vitality intends to test different in-game solutions for its future and nothing is decided yet.
Vitality could be :
Dan "apEX" Madesclaire
Cédric "RpK" Guipouy
Mathieu "ZywOo" Herbaut
Richard "shox" Papillon
Ali "hAdji" Haïnouss