Selon nos informations, CR4ZY va bien signer dans une organisation nord-américaine pour une somme de plus d'un million et demi de dollars. Voici quelques détails.
Il y a 2 jours,
HLTV dévoilait
que CR4ZY avait accepté de vendre son équipe à une organisation nord-américaine. Selon nos confrères, un accord a déjà été trouvé avec l'organisation croate après plusieurs semaines de négociations.
Nous pouvons vous confirmer cette information et vous donner davantage de détails. Selon nos sources, Rokas "EspiranTo" Milasauskas et ses coéquipiers devraient s'engager avec c0ntact Gaming, une organisation propriétaire de la franchise Paris Eternal en Overwatch League et de la franchise Paris Legion sur Call of Duty. Le nom qu'ils porteront n'est pas encore défini.
Le CEO de l'organisation est Drew McCourt, le fils de Frank McCourt lui-même propriétaire du très populaire club de football français de l'Olympique de Marseille. Derrick "impulsivE" Truong, ancien joueur sur CS 1.6, manager de iBUYPOWER, TSM et NRG sur CS:GO et des San Francisco Shock sur Overwatch occuperait un rôle dans la gestion des différentes équipes de l'organisation.
Selon nos informations, le montant du transfert se situerait entre 1.5 et 2 millions de dollars. Un prix qui est forcément lié à la valeur du slot pour le prochain Major de l'ESL One Rio qui se déroulera en mai prochain. Les hommes de Neil "NeiL_M" Murphy devraient également participer à la prochaine ligue Nord-Américaine, une compétition qui pourrait être lancée en mars avec 12 équipes.
Cette équipe reste toujours composée de :
Luka "emi" Vuković
Nestor "LETN1" Tanić
Rokas "EspiranTo" Milasauskas
Otto "ottoNd" Sihvo
Georgi "SHiPZ" Grigorov
Neil "NeiL_M" Murphy (coach)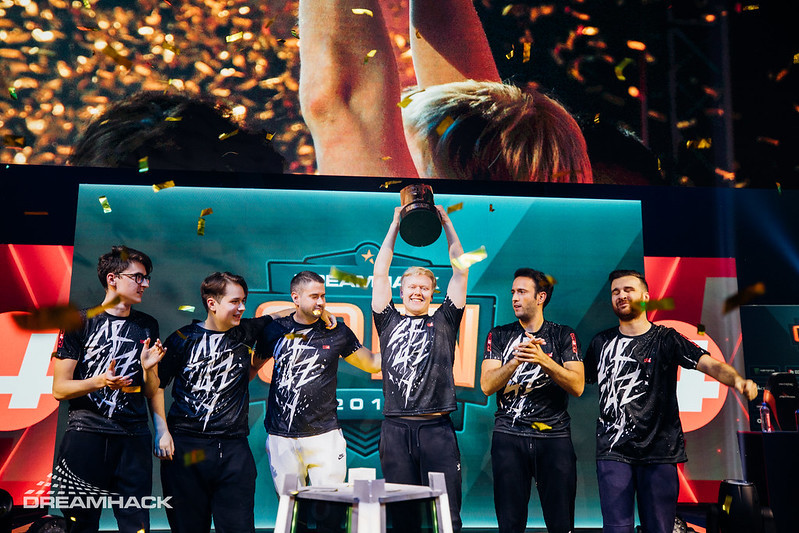 _____________________
c0ntact Gaming LLC to buy CR4ZY for more than 1.5 million
Two days ago,
HLTV revealed
that CR4ZY had agreed to sell its team to a North American organization. According to our colleagues, an agreement has already been reached with the Croatian organization after several weeks of negotiations.
We can confirm this information and give you more details. According to our sources, Rokas "EspiranTo" Milasauskas and his teammates should be transferred to c0ntact Gaming LLC, an organization that owns the Paris Eternal franchise in the Overwatch League and the Paris Legion franchise on Call of Duty. The final name of the team is not yet known.
The CEO of the organization is Drew McCourt, the son of Frank McCourt himself owner of the very popular French football club Olympique de Marseille and former owner of the Los Angeles Dodgers. Derrick "impulsivE" Truong, former player on CS 1.6, manager of iBUYPOWER, TSM and NRG on CS:GO and of the San Francisco Shock on Overwatch would play a role in the management of the different teams of the organization.
According to our information, the transfer would be between 1.5 and 2 million dollars. A price that is necessarily linked to the value of the slot for the next ESL One Rio Major that will take place next May. Neil "NeiL_M" Murphy's men should also participate in the next North American league, a competition that could be launched in March with 12 teams.
This team is still composed of :
Luka "emi" Vuković

Nestor "LETN1" Tanić

Rokas "EspiranTo" Milasauskas

Otto "ottoNd" Sihvo

Georgi "SHiPZ" Grigorov


Neil "NeiL_M" Murphy (coach)



Pictures by DreamHack