Des changements s'annoncent en Suède avec le départ prochaine de f0rest de NiP pour Dignitas, l'arrivée de nawwk à sa place et enfin de draken chez GamerLegion.
La scène suédoise n'a pas chômé pendant les fêtes et un jeu de chaise musicale se prépare. Si fnatic ne change pas suite à son excellente fin d'année, Ninjas in Pyjamas, GamerLegion et les futurs Dignitas se préparent à bouger.
Premier coup de tonnerre avec un changement qui est un moment important de l'histoire de Counter-Strike : le départ de Patrik "f0rest" Lindberg des Ninjas in Pyjamas. Si des informations avaient déjà fuité selon lesquelles Dignitas était intéressé, nous pouvons vous confirmer que le joueur devrait quitter NiP très prochainement.
C'est f0rest lui-même qui aurait décidé de partir de l'organisation avec qui il a marqué l'histoire pendant sept ans et demi. Selon nos informations, NiP aurait accepté et compris la requête de son joueur qui souhaite moins voyager. Il devrait donc très prochainement rejoindre Dignitas et ainsi retrouver Christopher "GeT_RiGhT" Alesund, Adam "friberg" Friberg et Richard "Xizt" Landström avec qui il a dominé la scène Counter-Strike lors des premières années sur Global Offensive.
Pour le remplacer, NiP a décidé de recruter l'un des joueurs les plus prometteurs de la scène locale avec Tim "nawwk" Jonasson. Selon nos informations, le sniper suédois de GamerLegion va enfin avoir sa chance au plus haut niveau après avoir été bloqué par le passé par son organisation. En effet, GL l'avait retenu lorsque fnatic avait essayé de le recruter en septembre dernier. Avec ce recrutement, NiP continue de faire confiance à de jeunes joueurs après l'arrivée de Nicolas "Plopski" Gonzalez Zamora en juin.
Pour remplacer son sniper, GamerLegion va ainsi faire appel à une valeur sûre de la scène suédoise avec William "draken" Sundin. Alors qu'il aurait déjà dû rejoindre GL au début de l'an passé, son passage chez NiP l'en avait finalement empêché. Après avoir fait un passage chez NiP puis fnatic, il se relance dans une formation qui reste de bon niveau et où il fera figure de taulier en étant l'un des joueurs les plus expérimenté de l'équipe.
____________________________________________________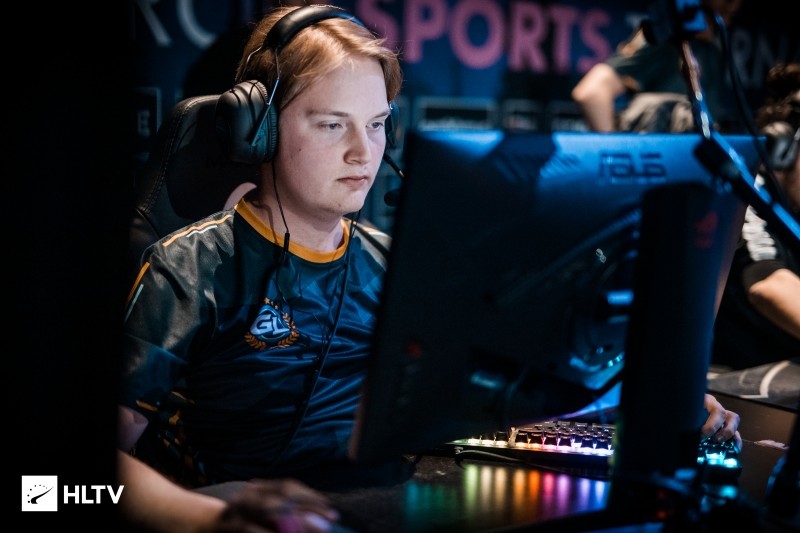 f0rest to join Dignitas, nawwk to NiP, draken with GamerLegion
The Swedish scene has not been too relaxed over the holidays and a shuffle is happening. Fnatic, with their excellent performance towards the end of 2019 is not making any moves. Ninjas in Pyjamas, GamerLegion and the future Dignitas however are getting ready to make moves.
The first big change is an important moment in the history of Counter-Strike with the departure of Patrik "f0rest" Lindberg from Ninjas in Pyjamas. Information (from
DBLTAP
) had already leaked that Dignitas was interested in the Swedish legend and we can confirm that the player should be leaving NiP very soon.
It is f0rest himself who would have decided to leave the organization with which he made history for seven and a half years. According to our information, NiP would have accepted and understood the request of the Swedish player who wishes to travel less. He should therefore be joining Dignitas very soon and reunite with Christopher "GeT_RiGhT" Alesund, Adam "friberg" Friberg and Richard "Xizt" Landström with whom he dominated the Counter-Strike scene during the first years of Global Offensive.
To replace him, NiP has decided to recruit one of the most promising players of the local scene with Tim "nawwk" Jonasson. According to our information, the Swedish sniper from GamerLegion will finally get his chance at the highest level after having been blocked in the past by his organisation. Indeed, GL had held him back when fnatic tried to recruit him last September. With this recruitment, NiP continues to rely on young players after the arrival of Nicolas "Plopski" Gonzalez Zamora in June.
To replace this sniper, GamerLegion will be calling on the services of one of Sweden's leading snipers, William "draken" Sundin. Although he should have joined GL at the beginning of last year, a short trial in NiP had prevented him from doing so. After a stint at NiP and then fnatic in the past, he is back in a team that is playing at a good level and where he will be one of the more experienced players.
NiP should be:
Fredrik "REZ" Sterner
Jonas "Lekr0" Olofsson
Nicolas "Plopski" Gonzalez Zamora
Simon "twist" Eliasson
Tim "nawwk " Jonasson
Dignitas should look like:
Richard "Xizt" Landström
Adam "friberg" Friberg
Christopher "GeT_RiGhT" Alesund
Patrik "f0rest" Lindberg
Håkon "hallzerk" Fjærl
And finally, GamerLegion should be:
Hampus "hampus" Poser
Dennis "dennis" Edman
Alfred "RuStY" Karlsson
Fredrik "freddieb" Buö
William "draken" Sundin
Pictures by HLTV.org