Selon nos informations, Richard "shox" Papillon va rejoindre la Team Vitality après que l'organisation française ait trouvé un accord avec G2 Esports pour le transfert du joueur.
Il y deux jours, 1pv vous annonçait que Vitality hésitait toujours entre Fabien "kioShiMa" Fiey et Richard "shox" Papillon pour remplacer Nathan "NBK" Schmitt. La différence étant que l'un était gratuit quand l'autre couterait entre 500 000 et 700 000 $. Pour cette raison, kioShiMa était devenu la priorité de Vitality devant les difficultés de négocier avec G2 Esports.
Le choix de kioShiMa a en effet du sens, autant d'un point de vue in game avec des rôles qui collent, financièrement avec un investissement presque nul pour un joueur de qualité et en dehors du jeu avec un joueur qui a récemment connu des fortunes diverses et qui aura toute la motivation pour se relancer. Mais shox reste une vraie star même en dehors de la scène française et son potentiel sans avoir à lead et prendre des responsabilités fait saliver plus d'un observateur.
C'est pourquoi Vitality n'a toujours pas abandonné l'idée de recruter l'ancien VeryGames. Selon nos informations, les deux organisations auraient même finalement trouvé un accord concernant le transfert de Richard "shox" Papillon vers Vitality. Après une négociation compliquée, G2 Esports aurait accepté de baisser ses demandes et Vitality a accepté de faire des efforts. Le réchauffement entre Vitality et Fabien "kioShiMa" Fiey aura finalement servi shox, l'organisation allemande ayant commencé à se rendre compte qu'ils pourraient avoir à garder un joueur majeur sur le banc.
Nos sources nous rapportent que le montant final serait un peu plus que la moitié de ce qui était demandé par G2 initialement. Autrement dit un investissement qui reste conséquent pour le joueur de 27 ans, qui se situerait apparemment entre 350 000 et 450 000 $.
L'officialisation devrait avoir lieu dans le courant de la semaine prochaine. Vitality sera :
Alex "ALEX" McMeekin
Dan "apEX" Madesclaire
Cédric "RpK" Guipouy
Mathieu "ZywOo" Herbaut
Richard "shox" Papillon
___________________________________________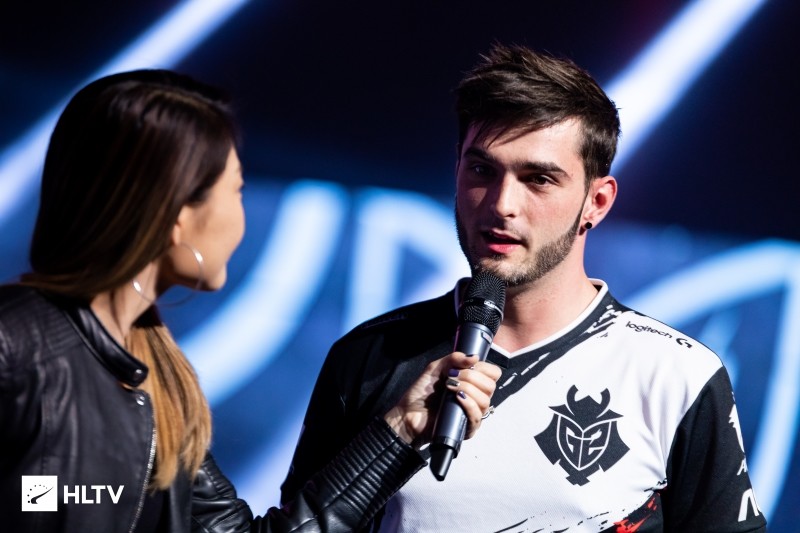 shox to join Team Vitality
Two days ago, 1pv reported that Vitality was still hesitating between Fabien "kioShiMa" Fiey and Richard "shox" Papillon to replace Nathan "NBK" Schmitt. The difference is that one was free when the other would cost between $500,000 and $700,000. For this reason, kioShiMa had become Vitality's priority in the face of the difficulties of negotiating with G2 Esports.
The choice of kioShiMa makes sense, both from an ingame point of view with roles that fit very well, financially with almost no investment for a quality player and outside the game with a player who has recently experienced diverse fortunes and who will have all the motivation to get back on track. But shox remains a real star even outside the French scene and his potential without having to lead and take responsibility makes many observers drool.
That's why Vitality has still not given up on the idea of recruiting the former VeryGames. According to our information, the two organisations have even finally reached an agreement concerning the transfer of Richard "shox" Papillon to Vitality. After a complicated negotiation, G2 Esports would have agreed to lower its demands and Vitality agreed to improve their offer. The connection between Vitality and Fabien "kioShiMa" Fiey has finally served shox, the German organization having begun to realize that they might ultimately have to keep a major player on the bench.
Our sources report that the final amount would be a little more than half of what G2 initially requested. In other words, an investment that remains significant for the 27-year-old player, apparently between $350,000 and $450,000.
Officialization is expected to take place within the next week. Vitality will be:
Alex "ALEX" McMeekin
Dan "apEX" Madesclaire
Cédric "RpK" Guipouy
Mathieu "ZywOo" Herbaut
Richard "shox" Papillon
Photos HLTV.org