Selon nos informations, FaZe va négocier pour coldzera à la fin du Major. Si tout se passe bien, il remplacerait NEO. Aleksib a également été évoqué, selon certaines conditions.
Depuis début juillet, MIBR a été contraint de placer sa superstar Marcelo "coldzera" David sur le banc après que le joueur ait demandé à quitter l'équipe. Les mauvais résultats récents malgré des changements ont en effet convaincu le joueur de changer d'air après 4 ans aux côtés de Gabriel "FalleN" Toledo et Fernando "fer" Alvarenga.
Du fait de ce mouvement, c'est le coach Wilton "zews" Prado qui joue le Major à la place de coldzera en attendant l'arrivée déjà actée de Vito "kNg" Giuseppe. La mère du joueur l'a confirmé sur les réseaux sociaux, le joueur a réglé ses problèmes de visa et diverses sources confirment que son recrutement est très avancé.
Selon nos informations, FaZe et MIBR devraient très prochainement entrer en négociations concernant l'arrivée de Marcelo "coldzera" David dans l'équipe européenne, après le Major plus précisément. Le joueur brésilien a déjà évoqué qu'il viendrait en Europe pour s'entrainer et étudier différentes offres. Il semble que coldzera serait même prêt à payer une petite partie de son buyout pour rejoindre son ami NiKo et commencer cette nouvelle aventure.
Il remplacerait Filip "NEO" Kubski qui ne devrait normalement pas être conservé après le Major, cela signifirait donc que Nikola "NiKo" Kovac reprendrait le rôle de leader-in-game. Certaines sources nous annoncent également que le cas d'Aleksi "Aleksib" Virolainen aurait été évoqué par FaZe et qu'une arrivée est possible sous certaines conditions, notamment si l'équipe rate son Major. C'est alors certainement Olof "olofmeister" Kajbjer qui pourrait se voir écarter de l'équipe pour faire de la place au Finlandais. Rien n'est cependant décidé aujourd'hui.
Plus d'informations à venir dans les prochaines semaines.
______________________________________
FaZe: upcoming negotiations after the major for coldzera, Aleksib considered.
In early July, MIBR had been forced to place superstar Marcelo "coldzera" David on the bench after the player asked to leave the team. Recent poor results, despite changes, have convinced the player to change the air after 4 years alongside Gabriel "FalleN" Toledo and Fernando "FER" Alvarenga.
As a result of this movement, it is the coach of the team Wilton "zews" Prado who plays the Major in place of coldzera while waiting for the almost confirmed arrival of Vito "kNg" Giuseppe. The player's mother confirmed that information on Instagram courtesy of RyanAtRBM, the player has solved his visa problems, and various sources confirm that his recruitment is very advanced.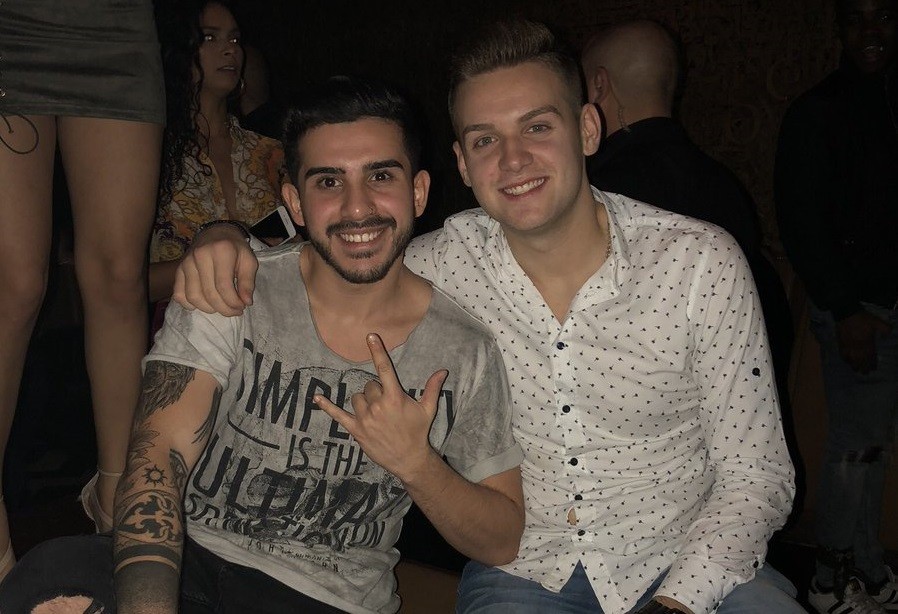 cold and NiKo to play on the same team?
According to our information, FaZe and MIBR should will soon enter into negotiations concerning the arrival of Marcelo "coldzera" David, more precisely, after the Major. The Brazilian player has already mentioned that he would come to Europe to train and study different offers. It seems that coldzera would even be willing to pay a small part of his buyout to join his friend NiKo and start this new adventure.
Coldzera would replace Filip "NEO" Kubski who is not likely to remain in the team after the Major. This would also mean that Nikola "NiKo" Kovac would take over the role of in-game leader. Some sources also inform us that the case of Aleksi "Aleksib" Virolainen was mentioned by FaZe as a possible addition and that an arrival is possible under certain conditions, especially if the team is not satisfied with its Major campaign. It is suggested that Olof "olofmeister" Kajbjer could be removed from the team to make room for the Finn. However, to this day nothing has been decided about him.
More information to come in the coming weeks.