Après flusha et Zellsis, Cloud9 se sépare de kioShiMa. L'organisation américaine perd donc son slot pour la major par la même occasion et vise cajun pour le remplacer.
Dans la nuit, Cloud9 a annoncé le départ de Fabien "kioShiMa" Fiey de son équipe Counter-Strike. Une décision qui était plus ou moins attendue, mais qui n'en reste pas moins surprenante étant donné la perte du slot Major et la règle des "3 joueurs" minimum.
Cela signifie donc qu'après avoir écarté flusha, Zellsis et kioShiMa, ces trois-là pourraient rejouer ensemble et directement obtenir un slot pour le Major Starladder de Berlin.
Quoi qu'il en soit, le Français est aujourd'hui libre de tout contrat et peut explorer différentes opportunités sur la scène européenne. Étant donné ses plutôt bonnes performances avec C9, il devrait certainement recevoir quelques offres assez rapidement.
De son côté, C9 a déjà un plan de secours et selon nos informations, ils devraient jouer avec la Danois René "cajunb" Borg dès le tournoi BLAST de Miami qui se déroulera dans une dizaine de jours. Ce dernier vient de se faire écarter d'OpTic et retournera donc sur le sol américain après y avoir vécu du temps de la première version des OpTic actuels. Cela confirme donc les informations de Dexerto qui annonçait que les deux parties étaient en discussions.
Avec le retour de Golden et le test de vice en ce moment, Cloud9 arborera donc un tout nouveau visage. Si la situation reste inchangée avec vice et cajunb, Cloud9 devra donc repartir à zéro pour se qualifier au major et devra ainsi passer par le Minor America.
Cloud9 jouera donc BLAST avec :
Timothy "autimatic" Ta
Will "RUSH" Wierzba
Maikil "Golden" Selim
Daniel "vice" Kim
René "cajunb" Borg
_______________________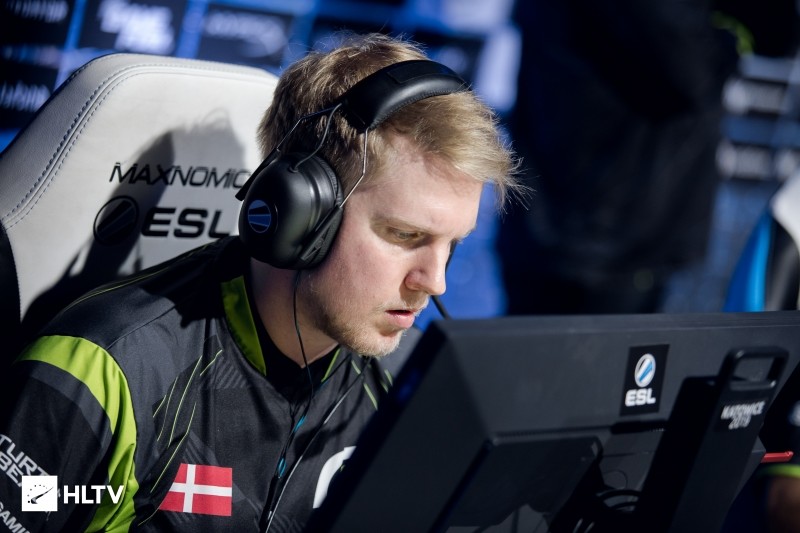 Cloud9 to play with cajunb at BLAST Miami
During the night, Cloud9 announced the departure of Fabien "kioShiMa" Fiey from his Counter-Strike team. A decision that was expected, but which is nevertheless surprising given the loss of the Major slot with the "3 players core" rule.
This means that after losing flusha, Zellsis and kioShiMa, these three could theoretically play together again and directly get a slot for the Starladder Major in Berlin.
In any case, the Frenchman is now free of contract and can explore different opportunities on the European soil. Given his rather good performance with C9, he should certainly receive some offers quite quickly.
For its part, C9 already has a backup plan and according to our information, they will play with the Danish René "cajunb" Borg for the BLAST tournament in Miami which will take place in about ten days. The former Astralis has just been removed from OpTic and will therefore return to American soil after spending some times with the first version of the current OpTic team. This confirms Dexerto's information that both parties were in discussions.
With Golden's return and vice being on trial, Cloud9 will have a whole new face. If the situation remains unchanged with vice and cajunb, Cloud9 will have to start from scratch to qualify for the major and will have to go through the America Minor.
Cloud9 will play at BLAST with:
Timothy "autimatic" Ta
Will "RUSH" Wierzba
Maikil "Golden" Selim
Daniel "vice" Kim
René "cajunb" Borg