According to our sources, G2 Esports has a various plans to rebuild their VALORANT team, and that includes some major changes.
Entering VALORANT early on,
G2 Esports
immediately established themselves as the leading European powerhouse by winning every tournament they entered in the first few months of competition. However, by the end of 2020, other teams started to have the upper hand on what was the best team in the world at the time.
Among these teams,
Heretics
was able to stand out by winning the First Strike Europe and then backing it up by reaching the finals of Masters 1, only losing to
Acend
. On the other hand, G2 simply failed to qualify for the Masters and then for Challengers 1 and did not do better than a top 5/8 at Challengers 2.
While the EMEA Challengers finals are currently being played to determine the two representatives for the Masters 2, the European scene is starting to move behind the scenes. According to our sources, G2 Esports is the main actor of these movements, which could affect many teams. According to our sources, Oscar "
mixwell
" Cañellas and Jacob "
pyth
" Mourujärvi will remain in the team to rebuild the project. Ardis "
ardiis
" Svarenieks, Patryk "
paTiTek
" Fabrowski and Aleksander "
zeek
" Zygmunt could be benched, unless the organization fails to recruit the desired players.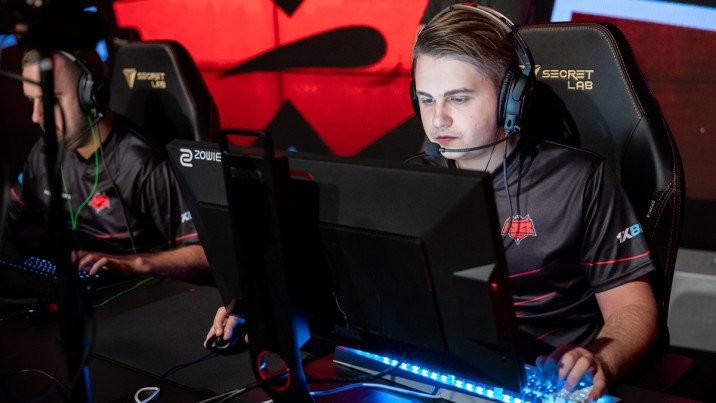 nukkye, priority target for G2?
To join Mixwell and Pyth, G2 has different options, the priority being to pick from their rivals. It seems that recruiting Žygimantas "
nukkye
" Chmieliauskas and Auni "
AvovA
" Chahade from Heretics is the preferred option for the G2 management. Negotiations between the two Spanish organizations could be complicated, as Heretics does not particularly want to sell.
G2 is prospecting on many sides and the leader of
Acend
Jose Luis "
koldamenta
" Aranguren, but also Alex "
ALEX
" McMeekin are believed to also be on the shortlist of Carlos "
ocelote
" Rodríguez' organization. Nothing is set in stone at the moment, tests have taken place and will take place in the days and weeks to come, but it seems clear that G2 is preparing to shake up its squad. The VALORANT scene is still young, no team seems invincible, new players are appearing, the rosters are evolving fast, so it will be necessary to make the right choice if G2 wants to return to the top.