According to our sources, Vitality will enlist a sixth player in its active team and their choice will revolve around Maka, Nivera, hAdji or Keoz.
Last March,
Vitality
saw its captain and leader, Alex "
ALEX
" McMeekin leave the lineup following a mix of burnout, too busy schedule and no improvement in sight during the year. Even if COVID has been there and that the voices are gradually being heard about this problems, the situation doesn't seem to be changing, as the succession of online tournaments proves it.
Even if some organizers are promising changes or improvements, to counter this frenetic pace, the transition to 6 players (or more) seems to be a logical solution for all teams that can afford it. It is with this in mind that Vitality has decided to do the same.
According to our sources, Vitality has decided to recruit a 6th player to increase its roster to six active players, notably like Astralis. The goal is to be able to let players rest, while having different tactical possibilities depending on the opponents or the current form. Still according to our sources, 4 players are on the French team's shortlist and negotiations should start soon.
These players are Bryan "
Maka
" Canda and Nabil "
Nivera
" Benrlitom from Heretics, Ali "
hAdji
" Haïnouss from Team LDLC OL and Nicolas "
Keoz
" Dgus from the CIS team K23.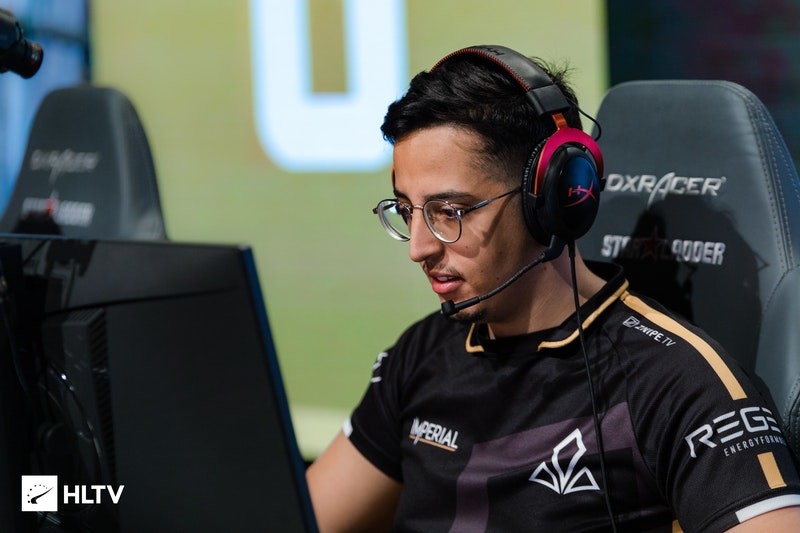 For the record, Ali "
hAdji
" Haïnouss was very close to joining Vitality when ALEX left the team in March. Ultimately, it was Kevin "
misutaaa
" Rabier that joined the Bees after some difficult talks with LDLC OL. He is certainly the player on the list with the most experience and will bring a significant amount of firepower with an aggressive style that can make the difference.
Bryan "
Maka
" Canda has also been around the French subtop and top for years and shows a certain adaptability. Very good with the AWP, he can also help build the team's game and can influence strategy during matches. He recently showed a very good level and seeing him considered by Vitality is not a surprise.
Nicolas "
Keoz
" Dgus and Nabil "
Nivera
" Benrlitom are two young Belgian prospects that have made a name for themselves in the French subtop with the sniper in their hands, but have shown versatility in their respective teams. Keoz has decided to play abroad and therefore has an interesting experience while Nivera is still very young from a competitive point of view, but quickly knew how to show all the extent of his talent. Some players at Vitality have already played with his brother, Adil "
ScreaM
" Benrlitom.
The choice of the 6th player will not only be based on their roles, potentials and experiences but will also be linked to the discussions that will take place with the different organizations. Vitality can therefore take its time and analyze the situation to define which player will join ZywOo and his teammates.
If all goes well, one of these 4 players will join
Vitality
soon:
Bryan "
Maka
" Canda
Ali "
hAdji
" Haïnouss
Nabil "
Nivera
" Benrlitom
Nicolas "
Keoz
" Dgus