Selon nos informations, un gros mouvement est à venir chez G2 avec les départs possibles de Lucas "Lucky" Chastang et Richard "shox" Papillon.
Publicité
Il y une semaine, G2 Esports était tout proche de retrouver le statut Legend du Major après un beau parcours lors des deux premières phases. 3-1 en Challengers Stage et un 2-1 en Legends Stage avant d'affronter AVANGAR puis Renegades en match décisif. Malheureusement, les Français ont échoué.
Deux grosses désillusions qui auraient semble-t-il laissé des traces dans l'équipe. Il apparait aujourd'hui que des changements sont à venir dans la formation française. Et pas des moindres avec le départ possible d'une figure de l'équipe et de la scène française.
Le premier changement ne surprendra pas grand monde, selon nos informations, Lucas "Lucky" Chastang serait écarté de l'équipe suite à ses performances insuffisantes pour une équipe de ce calibre. Ce dernier possède par exemple un rating HLTV inférieur à 1 sur les six derniers mois.
L'autre changement beaucoup plus surprenant serait lié au départ de Richard "shox" Papillon. Les raisons de ce mouvement sont encore floues mais il semble bien que l'aventure entre le leader français et G2 Esports pourrait bien s'arrêter après plus de 3 ans et demi de collaboration.
Un dirigeant de l'organisation CR4ZY est déjà sorti publiquement pour critiquer l'attitude de Carlos "ocelote" Rodríguez qui aurait contacté des joueurs de son équipe. Selon nos informations, les joueurs en questions seraient Nemanja "nexa" Isaković et Nemanja "huNter-" Kovač. Il apparait cependant que ce mouvement soit compliqué au regard du prix demandé par l'organisation serbe.
Il semble que G2 souhaiterait aujourd'hui se tourner vers l'international pour passer un cap avec le trio restant composé de Kenny "kennyS" Schrub, Audric "JACKZ" Jug et François "AmaNEk" Delaunay. Plus d'informations à venir dans les prochains jours.
____________________________________________________
shox and Lucky on their way out of G2 Esports?
A week ago, G2 Esports was very close to regaining Major's Legend status after a successful run in the first two phases. 3-1 in Challengers Stage and 2-1 in Legends Stage before facing AVANGAR then Renegades in a decisive match. Unfortunately, the French failed.
Two big disillusions that seem to have left their mark on the team. It now appears that changes are to come in French organization - and not the least with the possible departure of a figure from the team and the French scene.
The first change will not surprise many people, according to our information, Lucas "Lucky" Chastang would be excluded from the team due to his insufficient performance for a team of this calibre. For example, the latter has an HLTV rating of less than 1 over the last six months.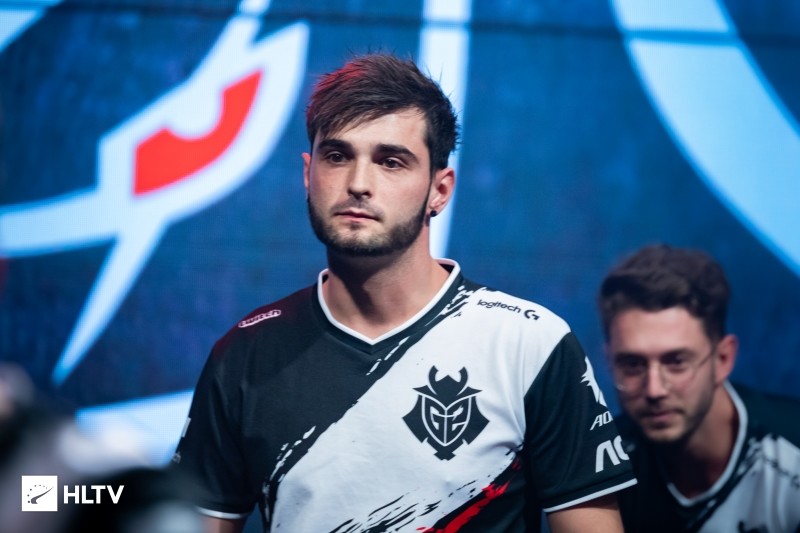 The other much more surprising change would be related to the departure of Richard "shox" Papillon. The reasons for this move are still unclear but it seems that the journey between the French leader and G2 Esports could well end after more than three and a half years of collaboration.
A member of the CR4ZY organisation has already gone out publicly to criticise the attitude of Carlos "ocelote" Rodríguez who allegedly contacted players of his team. According to our information, the players in question are Nemanja "nexa" Isaković and Nemanja "huNter-" Kovač. However, it appears that this movement is complicated by the price asked by the Serbian organisation.
It seems that G2 would now like to turn to the international scene to move forward with the remaining trio of Kenny "kennyS" Schrub, Audric "JACKZ" Jug and François "AmaNEk" Delaunay. More information to come in the coming days.
Photo par HLTV.org